Beat the End of Summer Blues
August 31, 2015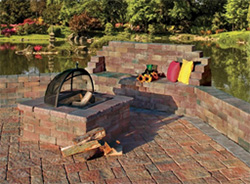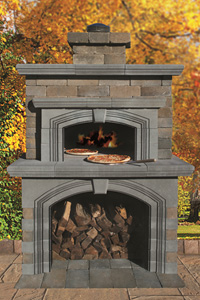 It''s almost time for kids to go back to school and the leaves to change colors. Fall is fast approaching and soon hot summer days will be a memory. But that doesn''t mean it''s time to head indoors. The great thing about outdoor living rooms is that they can be used year round. Below, we''ve compiled a few of our favorite fall outdoor living amenities. Be sure to add these to your back to school shopping list!
Fire Pit or Fireplace: When the sun goes down, there''s nothing better than snuggling up by a toasty fire with a glass of wine to enjoy the evening. Fire pits and fireplaces from Cambridge come in kits that can be installed in hours. There are multiple shapes and sizes, so you''ll be sure to find something that fits your backyard perfectly.
Pizza Oven: Be the go-to house for after school activities. With an outdoor pizza oven you can grill up yummy pizzas and veggies for your kids and their friends to enjoy after school. Plus, the mess stays outside!
Outdoor Bar: Squeeze in a few more backyard parties before the cool weather sets in. A Cambridge outdoor bar kit is the perfect amenity to help you finish off the summer in style. It comes equipped with a refrigerator, sink, and easy to clean granite countertop, so everything you need will be right outside with you.