8 Questions to Ask Your Contractor Before You Start Your Project
August 18, 2015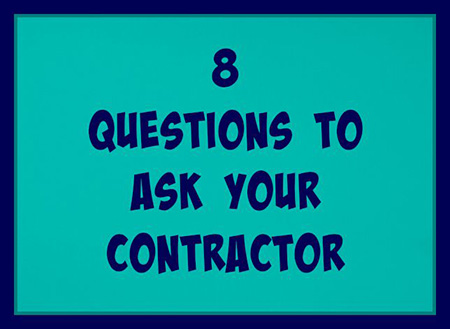 Finding a contractor is an important part of your backyard renovation. Here are 8 questions you should ask your contractor before signing the contract:
How long have you/ your company been installing pavingstones? You want someone who has experience with pavingstone installations. If a company has been in business for a while, it''s likely that they do good work.
Are you properly licensed for this project? Before committing to a contractor make sure they''re licensed in your state. Licensing rules vary state to state, so make sure you do some research and see what your state/ town requires.
Where can I find a portfolio of your work? A good contractor will have examples of previous work, and maybe some reviews from previous customers. Ask your contractor where you can find them online and on social media. Many contractors will have a page where they are uploading photos of completed jobs. If not, they should at least have a few pictures on their phone they can show you.
Do you have any references I can call? The best way to learn about your contractor''s previous work is to speak with his previous clients. Ask for a few references, preferably for projects that were similar to yours.
Do you provide a detailed estimate? Most contractors can provide you with a detailed breakdown of the products that will be used and the costs for each. Don''t settle for a price range, you have a right to know how much your project will cost.
Are you ICPI Certified? Are you certified with any specific manufacturers? ICPI guidelines are industry standard, they insure that your project will be completed correctly. Look for a contractor that is knowledgeable about ICPI procedures. Ideally one who is ICPI Certified.
In addition, many manufacturers, like Cambridge Pavingstones, offer clin-ics/programs for contractors to help them become experts at installing their prod-ucts. Ask your contractor if he''s attended any of these events or has any additional certifications.
What guarantee/ maintenance plan do you offer on your projects? A good contractor will guarantee his work for a certain period of time and will come back to fix any issues you experience during this guarantee. Make sure you know the guarantee your contractor offers, and have it included in your contract.
How long do you foresee this project taking? When will you be working? You''ll want to discuss the days and hours the contractor will be working and have an agreed upon amount of time set for the project. It will help you manage your expectations of how your project will progress.