Before and After: Unbelievable Backyard Makeover
August 05, 2015
This unbelievable backyard makeover was completed by JM Masonry using Cambridge''s Sherwood Collection Ledgestone 3-Pc. Design Kit in Sahara/Chestnut, The Crusader Collection Bullnose 4x12 in Sahara/Chesnut, a 4-Column Pergola with Red Canopy Set, and an Olde English Wall Bar Module Kit in Onyx/Natural with the Venetian Gold Granite countertop. These homeowners also used Cambridge''s DesignScape Visualizer to create a realistic, computer-generated image to plan their renovation.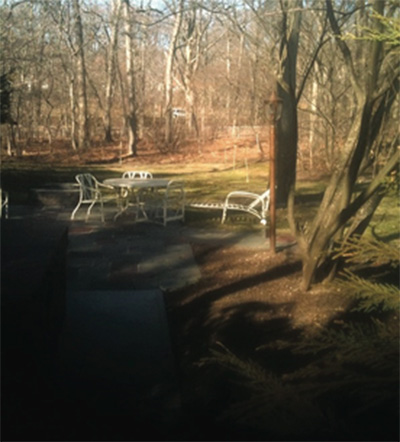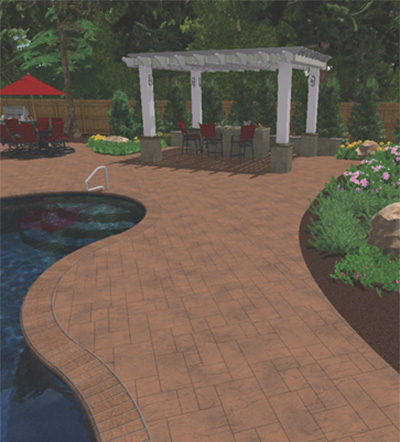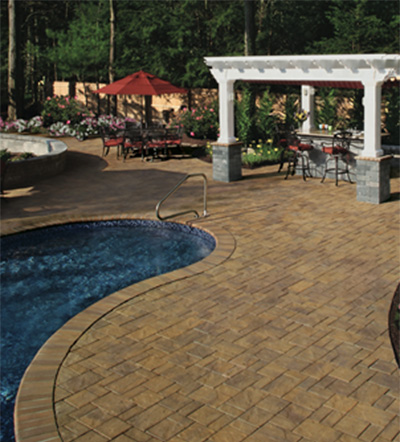 The Sherwood Collection from Cambridge features uniquely different Cambridge shapes, surfaces, and design kits. The exciting designscaping possibilities presented by this collection are captivating the creative motivations of professional landscape architects, designers, and contractors.
The Ledgestone 3-Pc. Design Kit is a combination of three extra-large, square and rectangular, modular shapes with prominent, bluestone-like clefts on their surfaces. The 18 x 18 modular component is packaged separately from the other three combined shapes in the Ledgestone 3 Pc. Design Kit.
The Crusader Collection is comprised of Cambridge Shapes specially designed for specific structural, landscape and pavement applications and hardscape solutions such as steps, pool coping, edging and curbs, facing and permeable pavements.
The Cambridge 4-Column Pergola Kit is a lovely freestanding structure that provides some shade from the hot sun. It''s constructed from high strength, low maintenance fiberglass.
The Cambridge Pre-Cut & Pre-Packaged Olde English Bar Module Kit comes complete with 2 pallets of Olde English Wallstones and a top of the line 30" Bull™ Bar Center package set in a polished granite countertop in a choice of Black Uba Tuba or Venetian Gold. The finished bar also features a footrest that wraps around three sides. Ready to install... absolutely NO cutting necessary.