Turn Your Backyard Into Your Personal Outdoor Oasis
August 04, 2015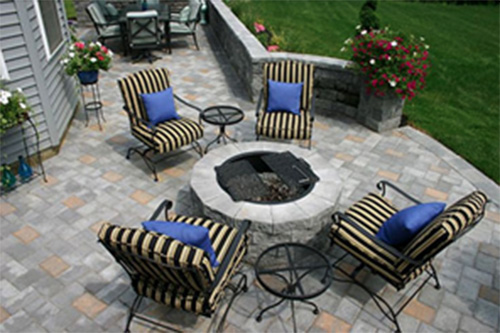 Families across America are redesigning their backyards to create their own personal outdoor oasis! Your backyard can be transformed into a place of rest, relaxation, and fun, where you can spend the whole day. Friends and family will love coming over to your place to get away from the hustle and bustle of daily life, and you can save some extra cash by having a "staycation". Read on to see how you can make your backyard an idyllic resort:
Don''t be afraid of color!
A patio can either be a dried up slab of concrete, or can be a favorite spot to enjoy your morning coffee. The quickest way to make your patio an oasis is to add comfort and color. Cushions can create a relaxing environment for you and your guests to sit back and get comfortable. Try adding bright cushions or updating your existing furniture with colorful pillows or add an outdoor rug. Blues and purples are perfect colors for summer months, they''re both fun and vibrant, but will also give your backyard a relaxing resort-like vibe. When autumn comes simply transition to orange and brown, and your oasis will feel like it''s changing with the seasons.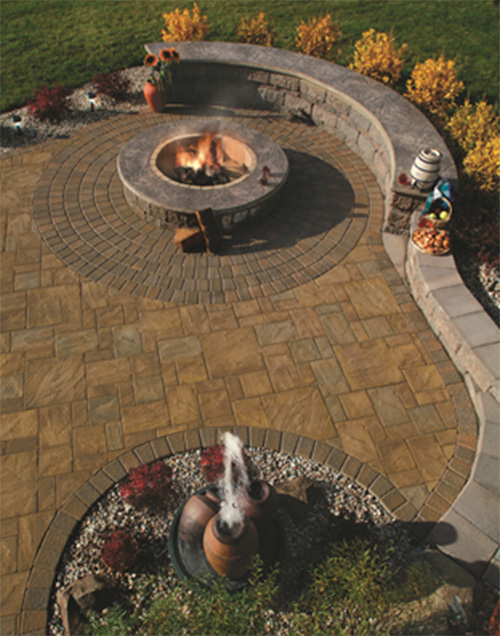 Add ambiance!
By using the elements that nature provides, you can truly feel like you are in an exotic secluded vacation spot. Add vibrant greenery, accent that greenery with steppingstones and a tranquil water feature, and you''ll feel like you''ve been transported to a tropical island resort!
Illuminate the night!
You don''t have to head indoors when the sun goes down. For a romantic vibe, hang string lights around your patio, or place votive candles around your patio perimeter. Fire pits and fireplaces are great outdoor amenities that provide a beautiful source of light and warmth. You can cuddle up next to the fireplace with a glass of wine for a relaxing night, or you can have a backyard bonfire and toast marshmallows!

With these tips, your outdoor oasis can be created and enjoyed in no time.